Qingdao – Signing of Memorandum of Understanding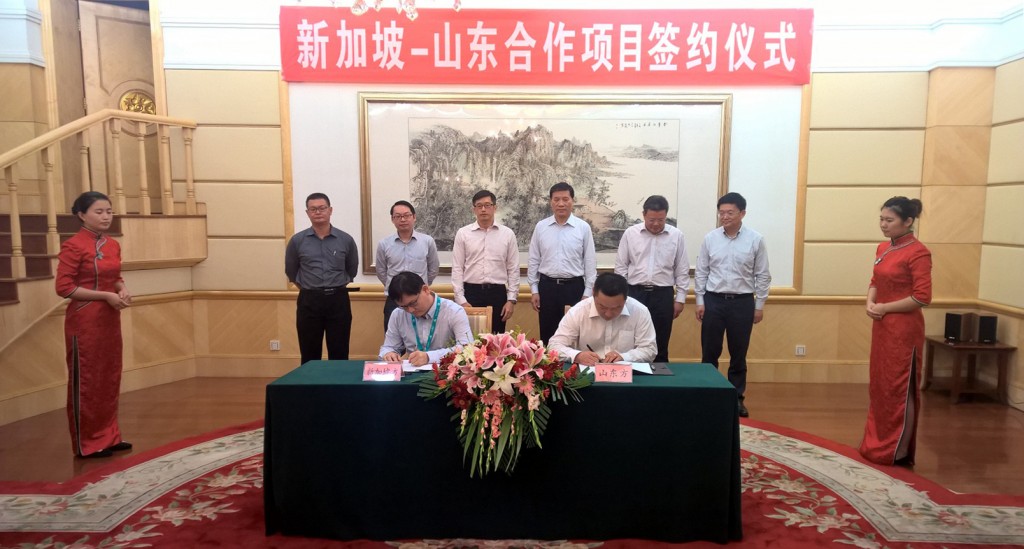 14th August 2015 – G Element has signed a memorandum of understanding (MOU) with NBZ Alliance, comprising of NEC Software (Jinan) Co., Ltd., Qingdao BigHandz and ZTE.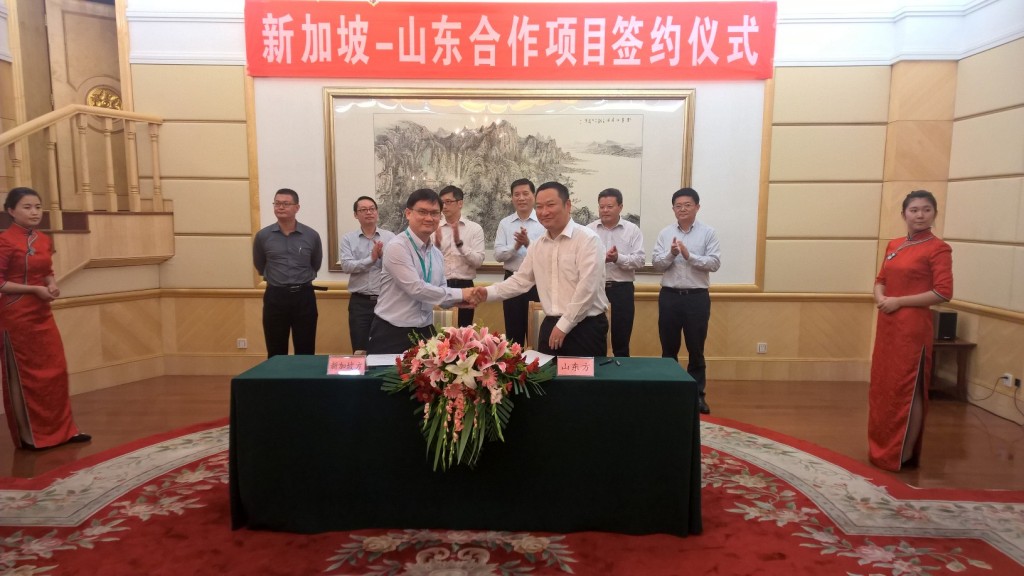 The ceremony took place at Shandong Yantai, where the MOU is signed between G Element's Managing Director, Mr. Yeow Shin We and Qingdao BigHandz's Deputy General Manager, Mr. Lou Zhi Hua, while witnessed by Chief Minister of Trade and Industry of Singapore, Mr. Teo Ser Luck and Vice Governor of Shandong Province, Mr. Xia Geng.
This bilateral cooperation aims to allow both parties to bring their advantages into play, exploring methods to provide smart city with quality smart city data management and analysis, hence promoting the development of smart city, meeting the growing needs of the people and achieving common development.