Smart buildings services cloud
Autonomous intelligence, Universal situation awareness, Self-service capability.
Senfi eases the task of building operations monitoring, anytime, anywhere.
Universal Situation Awareness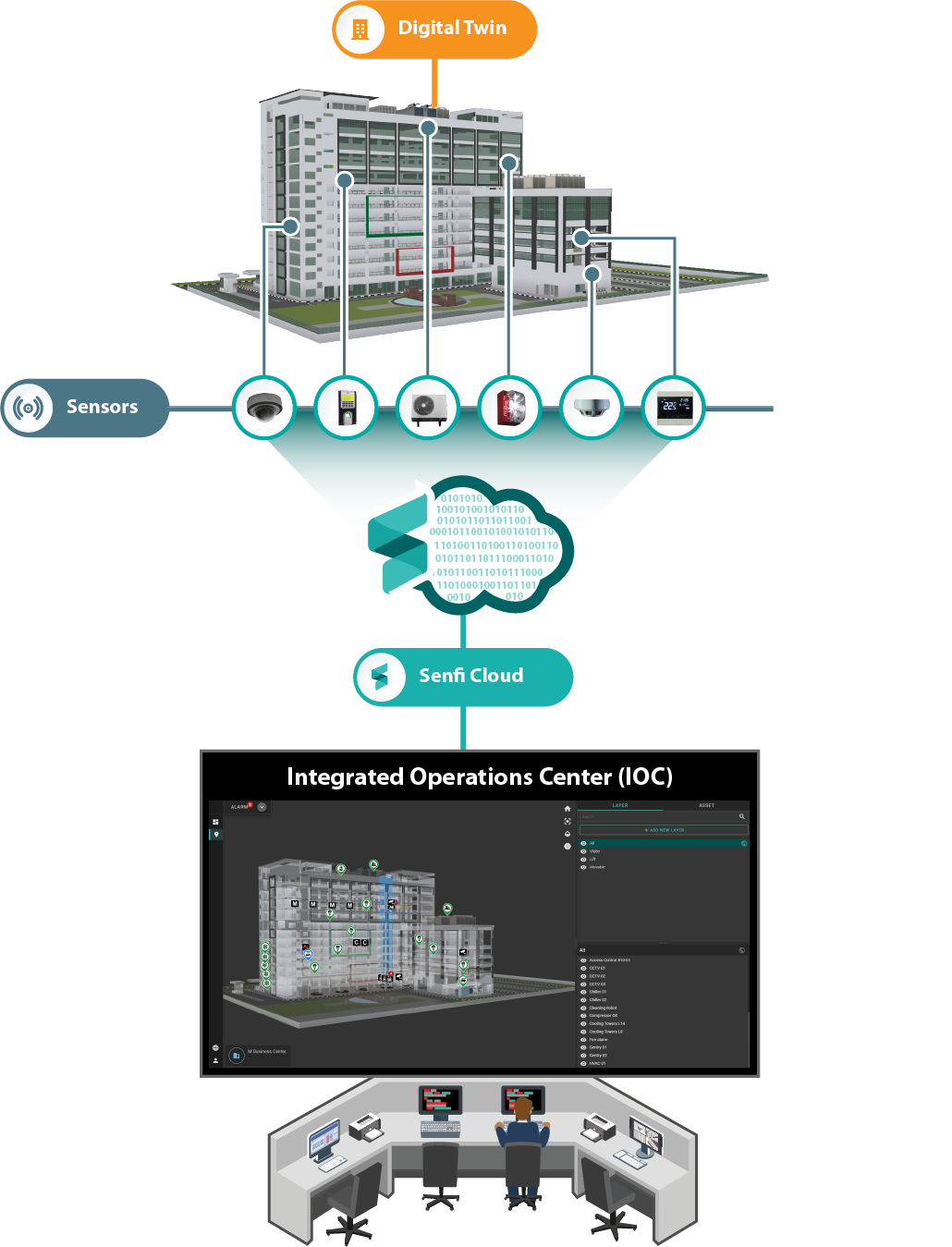 Real-time Sensors and Systems Consolidation
Senfi integrates with silo sub-systems and real-time sensors. All data are collected and transferred into Senfi cloud, which will perform analysis accordingly and then display the information onto the frontend dashboard, thereby achieving unification of dashboards. Operators no longer have to juggle between multiple silo systems and dashboards.
Unified Situation Awareness
Combining live sensors information with 3D building model, Senfi produces one productive and effective dashboard to manage live situations via live 3D digital twin.
Unified Alarms
Apart from unifying sensors data, Senfi also consolidates alarms from different systems into a single alarm view. Operators only need to watch a single panel for alarms from all the silo sub-systems, reducing chances of missing out on any alarms.
Informed Decision Making
With all real-time information and alarms in a single visualization, Operators can easily co-relate information across systems, forming clear situation overview, before making informed decisions.
3D IOC On-The-Go
Senfi is built for large command screens and mobile field devices. Facility managers who are not on site can also monitor situations in building via laptops, and technicians can directly retrieve detailed sensors information to aid in their reparation works via mobile tablets.