Suzhou: NUCLEUS @ NUSRI Tech Week
Singapore-China Technology & Enterprise Roadshow – 26-27 May 2015, NUSRI @ Dashu Lake, Suzhou Industrial Park, Jiangsu, China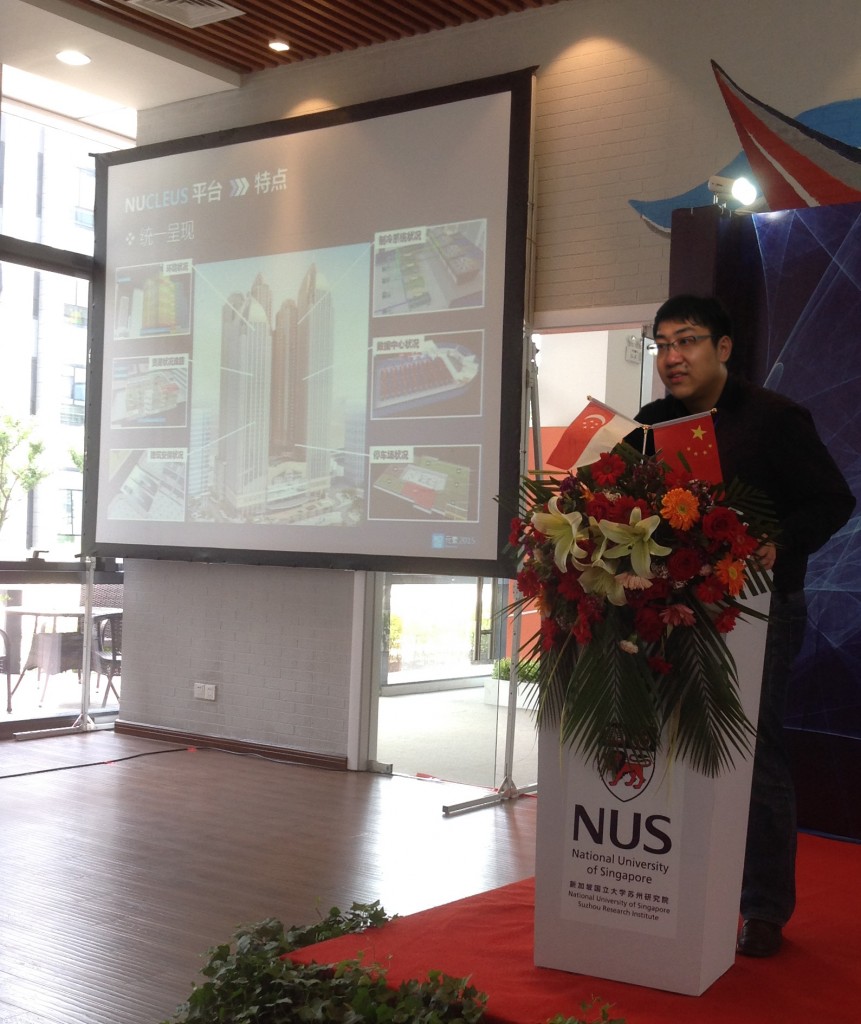 G Element had a successful exhibition showcasing NUCLEUS at Singapore-China Technology & Enterprise Roadshow. We thank all those who took their precious time to join us at the Singapore-China Technology & Enterprise Roadshow held at NUSRI @ Dashu Lake, Suzhou Industrial Park, Jiangsu, China, over 26 and 27th May 2015.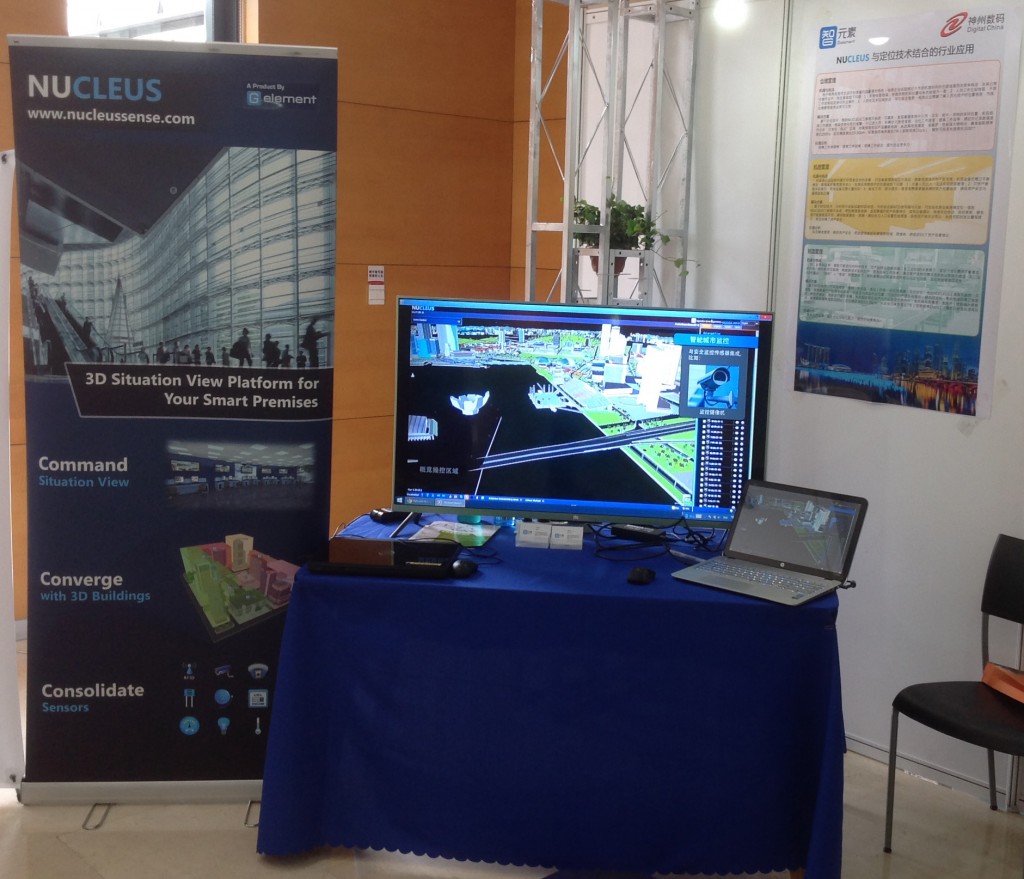 In collaboration with Digital China, G Element has exhibited how digital positioning technology can be applied in business and industries to improve work accuracy, efficiency, safety and enhance the competitiveness of enterprises.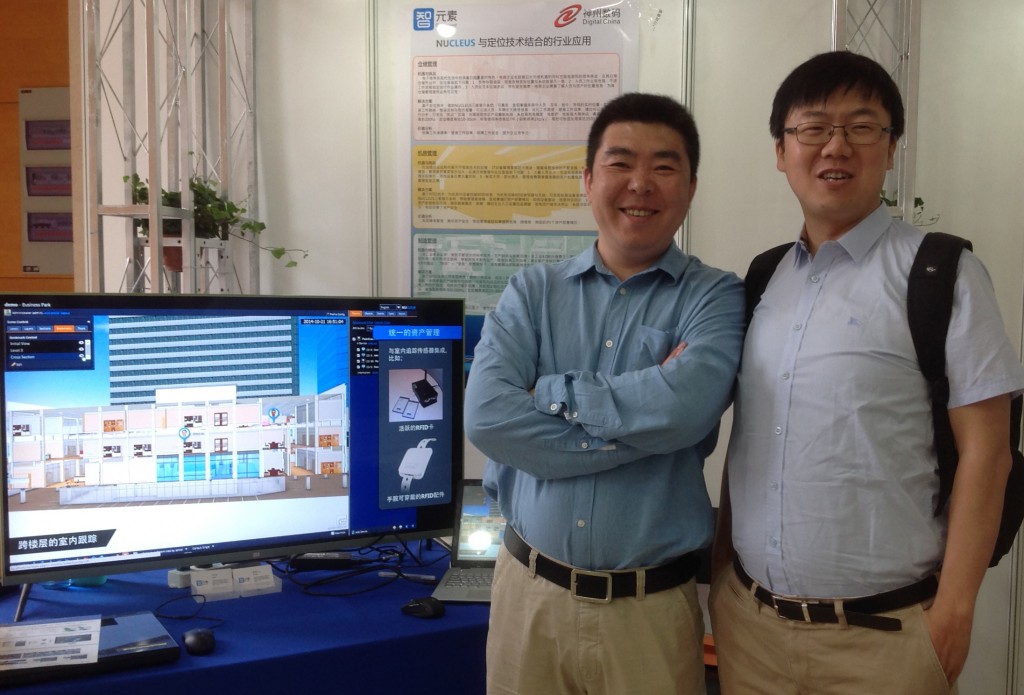 Using RFID technology, personnel, assets and workflows can be tracked at workplaces. Paired with 3D visualization from NUCLEUS, locations of personnel wearing RFID watches can be tracked to ensure their safety. Locations of valuable assets can also be easily tracked and any illegal movement of asset from compound will be immediately logged down and reported by NUCLEUS.