NUCLEUS clinches the winner award for Asia Pacific ICT Award
We are proud to share with you that G Element has won the top award at the Asia Pacific ICT Alliance (APICTA) Awards 2012 held in Brunei on 5th Dec 2012.
About Asia Pacific ICT Alliance (APICTA) Awards 2012: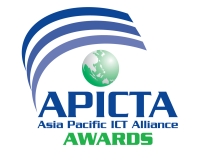 The Asia Pacific ICT Alliance (APICTA) Awards is an international awards program which aims to increase ICT awareness in the community and assist in bridging the digital divide. By providing networking and product benchmarking opportunities to ICT innovators and entrepreneurs in the region, the program is designed to stimulate ICT innovation and creativity, promote economic and trade relations, facilitate technology transfer, and offer business matching opportunities via exposure to venture capitalists and investors.
G Element was nominated by the Singapore IT Federation (SITF) to participate in the Asia Pacific ICT Awards 2012 in held Brunei, with NUCLEUS as the product for the Industrial Application Category. G Element presented NUCLEUS to a panel of 5 reputed judges and won outstanding reviews from the judges.
During the Awards Night Gala Dinner on 5th Dec 2012, it was announced that G Element has won the top award for the Industrial Application category and is the sole winner in this category. It was indeed an honour to receive the award from none other than the Crown Prince of Brunei!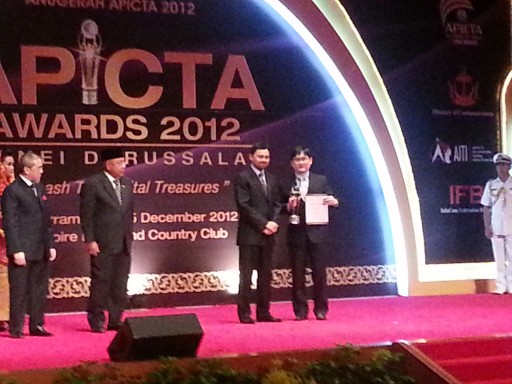 Receiving the Winner Award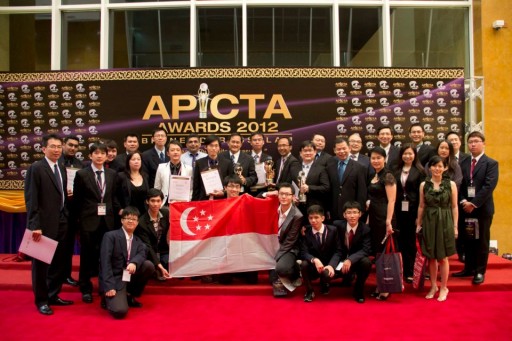 Team Singapore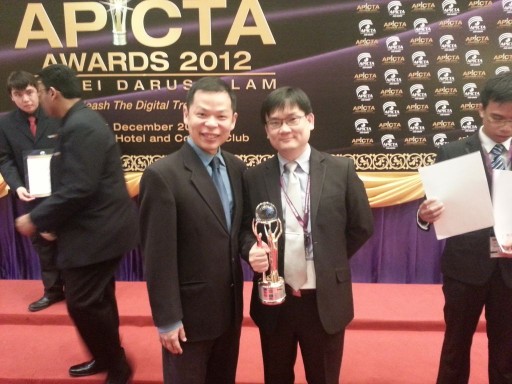 Photo with Mr. Andrew Khaw, Senior Director (IDA)
As the highest award in the Asia Pacific region that is reviewed and judged by the ICT industry, the APICTA award winner award represents an accolade and recognition by the industry of our product NUCLEUS's business model, technologies and market potential. Congratulations to our teams at G Element!