NUCLEUS @ Asia IoT Business Platform Malaysia 2017
Asia IoT Business Platform Malaysia 2017 – 27 to 28 July 2017, Hotel Istana Kuala Lumpur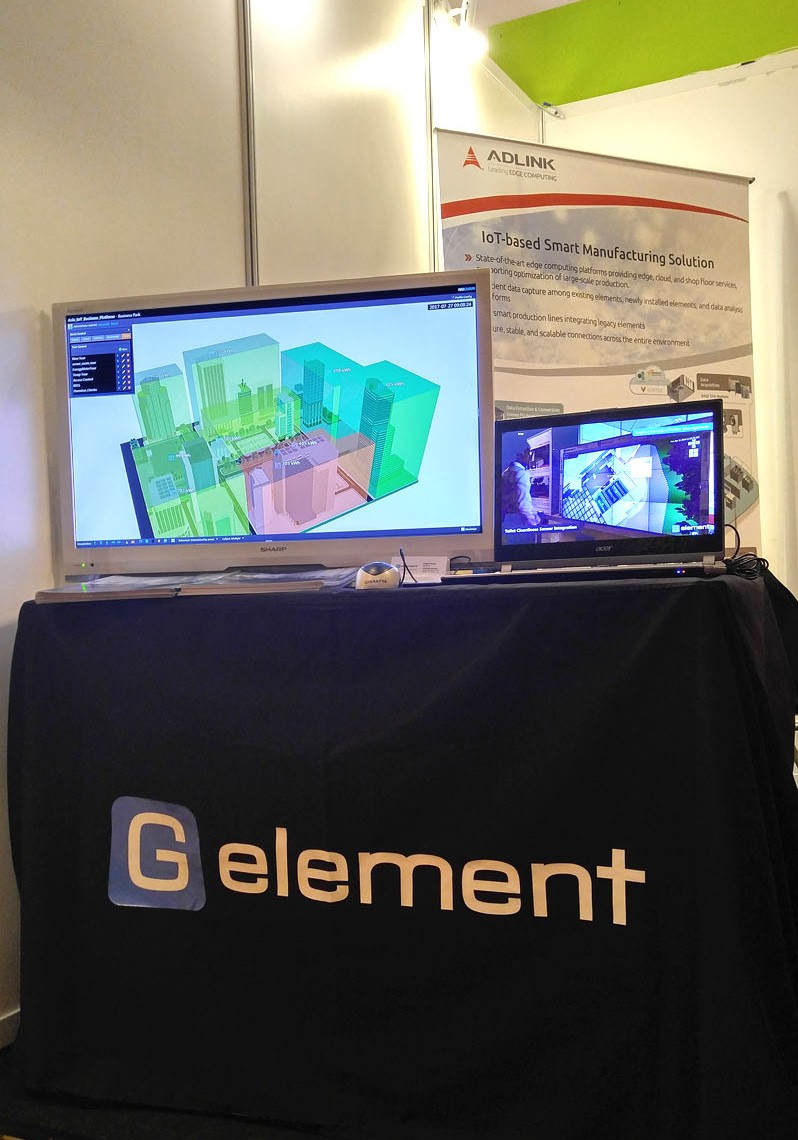 G Element would like to express a heartfelt thank you to all those who took their precious time to join us at the Asia IoT Business Platform Malaysia held at Hotel Istana Kuala Lumpur, Ballroom Mahkota, 24 – 25 July 2017. At this second stop of the series of Aisa IoT Business Platform exhibitions, G Element presented a smart factory solution, especially for pharmaceutical industries, with our partner ADLINK.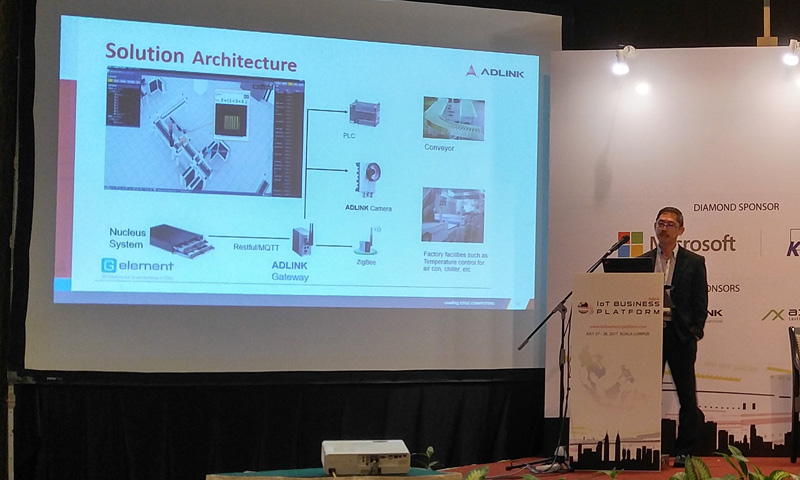 By integrating with ADLINK sensors, NUCLEUS is able to track the factory's rooms environment. NUCLEUS can track the humidity of production room and warehouse to ensure goods are kept under optimal conditions. Especially in pharmaceutical factories, cold rooms temperature can also be monitored closely by NUCLEUS to ensure all products are kept chilled under the correct conditions. If temperature rises above the required standards, NUCLEUS will alert the corresponding managers to take the appropriate measures to correct the situation.
Do also join us for the last stop of the Asia IoT Business Platform exhibition, which will be held in JW Marriot Jakarta, Indonesia from the 7-8 Aug 2017. See you there!