Milestone Asia Partner Open Platform Days (MPOP), China Shenzhen 2013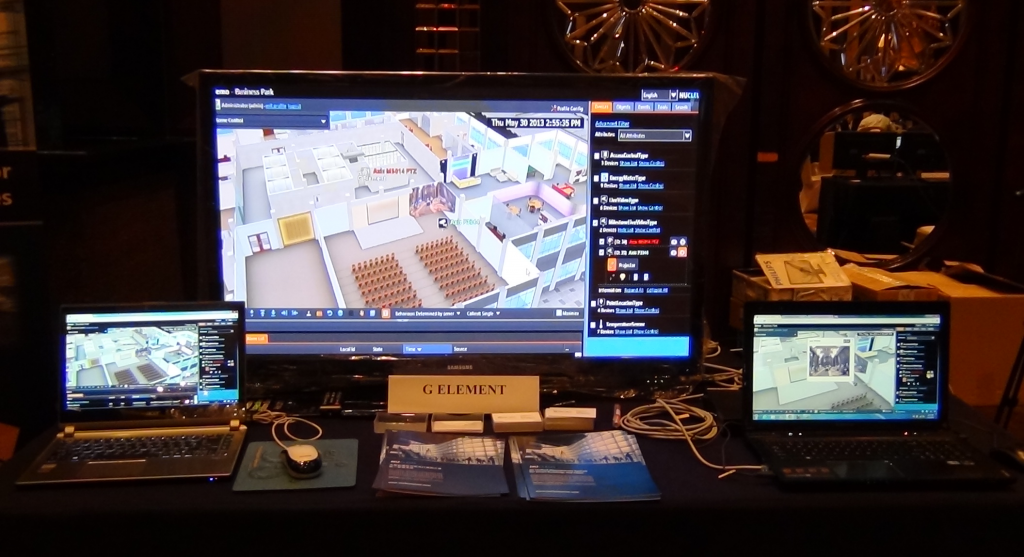 MPOP – Keynote at China, Shenzhen May 2013.
Once again, G Element had a successful exhibition showcasing NUCLEUS at MPOP Asia 2013. We thank all those who took their precious time to join us at the Milestone Partner Open Platform Asia conference held in China Shenzhen, 29th – 31st May 2013.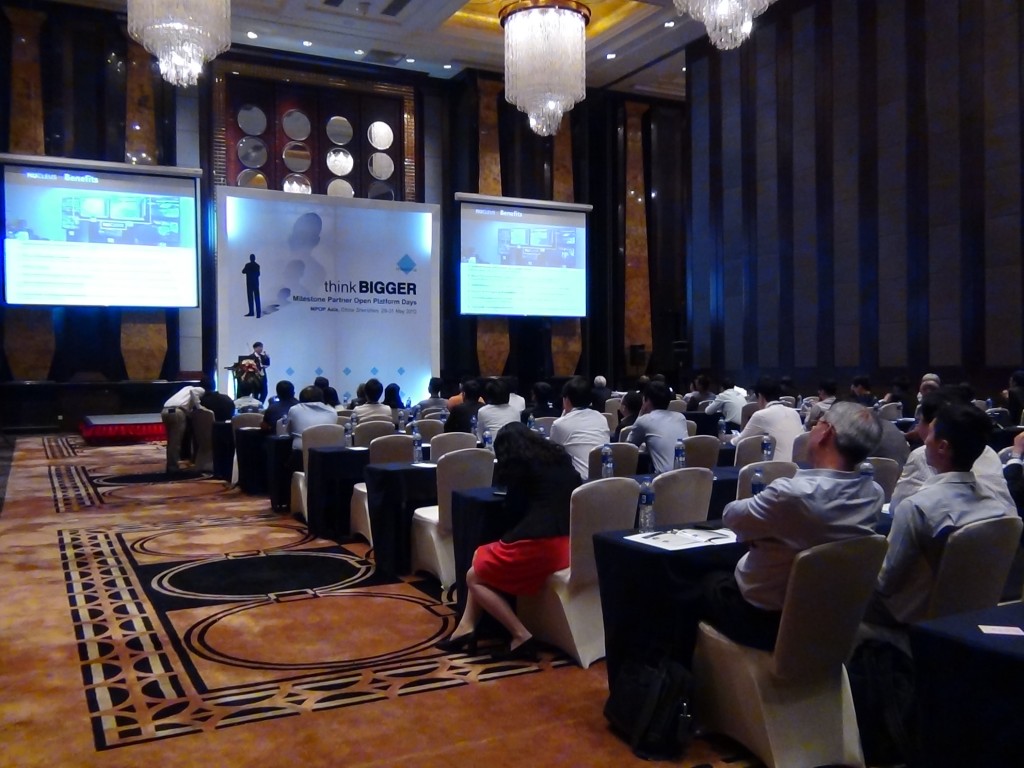 At the MPOP conference, we were invited to present on NUCLEUS's unique in-depth integration of its smart 3D situation platform with the Milestone MIPS SDK to provide highly state-of-the-art real-time, universal situation awareness for Smart Buildings and Cities.
During the exhibition and keynote session, we showcased on how NUCLEUS fused Milestone XProtect System's real-time video and events with the 3D situation view platform, resulting in an unified 3D situational view, which at the same time allows two-way control and interaction between both systems.